Vmas 2014 | Best and Worst
Monday, August 25, 2014
For those who didn't know (I highly doubt it but oh well..) the VMAs took place yesterday. I'm always excited about the red carpet because you can see who brings it (or not) fashion wise!
I loved some of them, but I felt a bit disappointed, as I felt some of the celebrities took the safe road and could have done more! Anyways.. Let's get started
Beyonce in
Nicolas Jebran
________________
Nicki Minaj
Nicki looked fabulous in that dress! She was so fierce! And of course Beyonce always killing it in my opinion.
Kim Kardashian in Balmain
_____________
Jennifer Lopez in
Charbel Zoe
Surprisingly I did like Kim's dress! The only think that bothered me was the cleavage, since she got big breasts, that is what can shock a bit, and I feel like on someone with smaller boobs it might have shocked less. But other than that, I loved it!
J-Lo was so sexy in her dress as well. This lady's body is banging!!
Michelle Williams in Roberto Cavalli ____________ Rita Ora in Donna Karan
Well you might have guessed I'm into anything with a side slit, and these ladies looked gorgeous in these gowns, even though Rita's slit is a bit too high in my opinion.
Kylie Jenner in Alexander Vauthier
In my opinion Kylie looked flawless in that gown! My best look of the night definitely
Katy Perry in Versace____________ Taylor Swift in Mary Katrantzou
Geez... I'm lacking words. Okay we get the throwback to Justin and Britney but it doesn't work. Big No
And Taylor... I didn't like this romper at all on her.
Charlie XCX
____________
Chloe Grace Moretz in
Louis Vuitton
Not much to say, I didn't like Charlie's look, and there is something about Chloe's outfit that bothers me.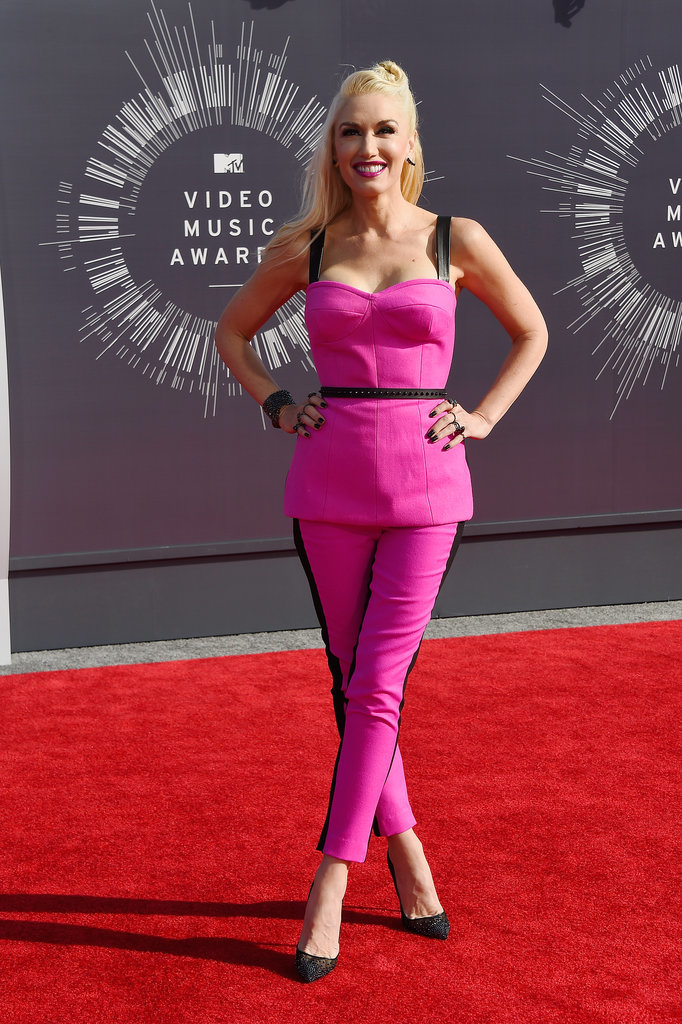 Solange Knowles in
H&M
____________
Gwen Stephani in
Lamb Couture
I didn't like the oversized blazer on Solange's look. In my opinion she could have done better.
Gwen's look didn't wow me as well, I felt it was too much at once.
Amber Rose
So she wanted to pay a tribute to Rose McGowan.. Okay. But it was awful on Rose back then, it's awful on her as well. I really don't know what went through her mind when she picked that.